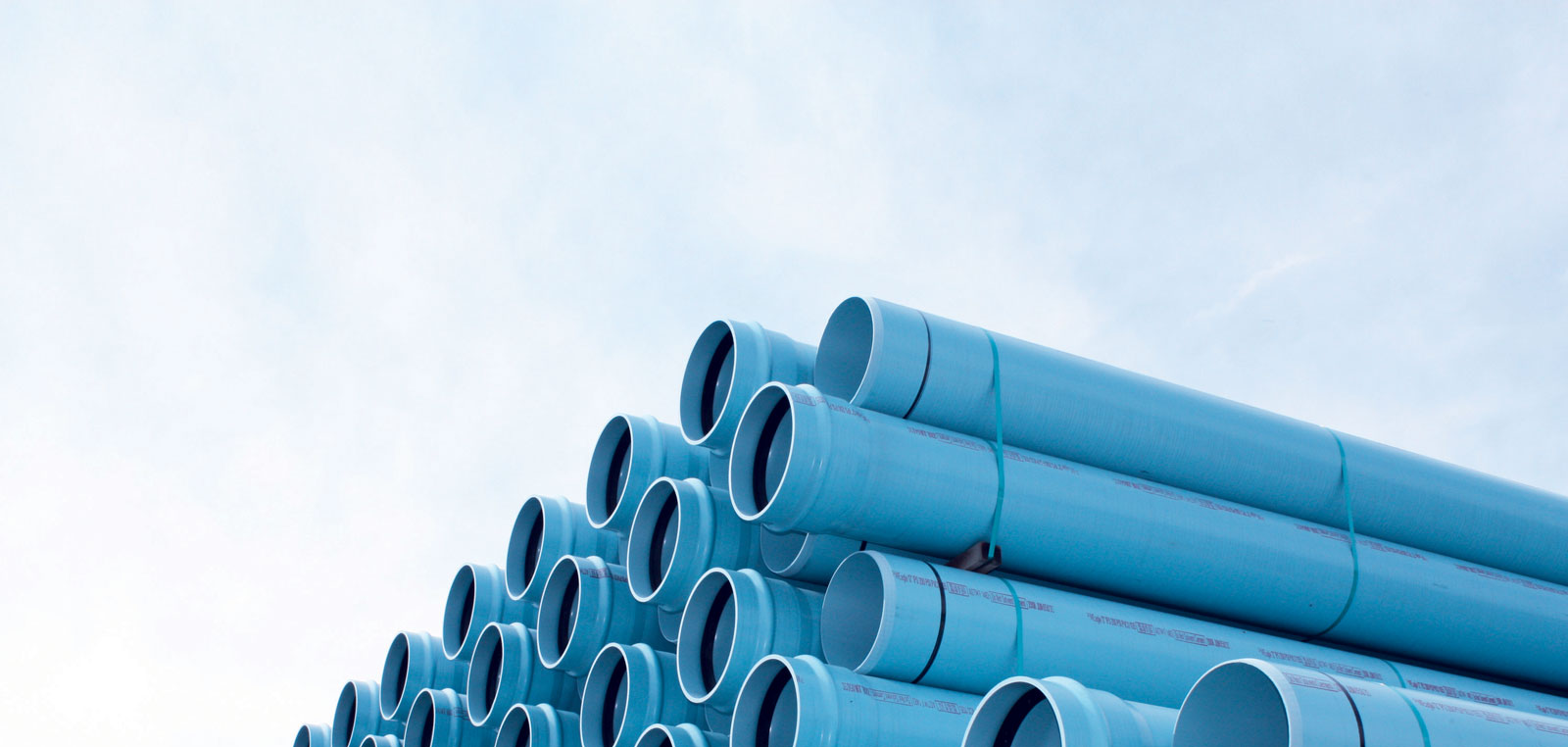 You are here
Pure-Core
Application:
JM Eagle's Pure-Core high-density polyethylene pipes and tubing are suitable for water service lines.
Benefits:
JM Eagle's Pure-Core pipe and tubing is the superior choice for water service lines because it:
Does not rust, corrode or accumulate mineral deposits or chemicals.
Resists growth of algae, bacteria and fungi.
Boasts high flexibility, allowing it to be curved over, under and around obstacles for easy installation.
Contains a UV inhibitor for temporary storage.
Weighs less than copper, size for size.
Facilitates rapid, joint-free installation with long coil lengths.
Features color-coded tags for easy identification of product and pressure rating
Descriptions:
Meets AST M D2239 and D2737, AWWA C901 and PE 4710 meeting cell class 445574E.
JM Eagle's Pure-Core HDPE pipe is available in ¾-,1-, 1 ¼-, 1 ½- and 2-inch diameters, and comes in 100- to 500-foot coils. Produced with a blue exterior and natural interior, it meets the requirements by an increasing number of cities to color-code water lines. It connects water service main-to-meters and meter-to-house. Pure-Core is easily joined to water mains, pumps and meters using fittings specifically designed for PE pipe. Service Line SIDR 7 and SIDR 9 pipe meet the requirements of ASTM D2239 for pressure-rated pipe and AWWA C901 for pressure-class pipe. Service Line SDR 9 CTS tubing meets the requirements of ASTM D 2737 for pressure-rated pipe and AWWA C901 for pressure class pipe. SIDR 7 pipe is compatible with IPS inside diameter fittings.