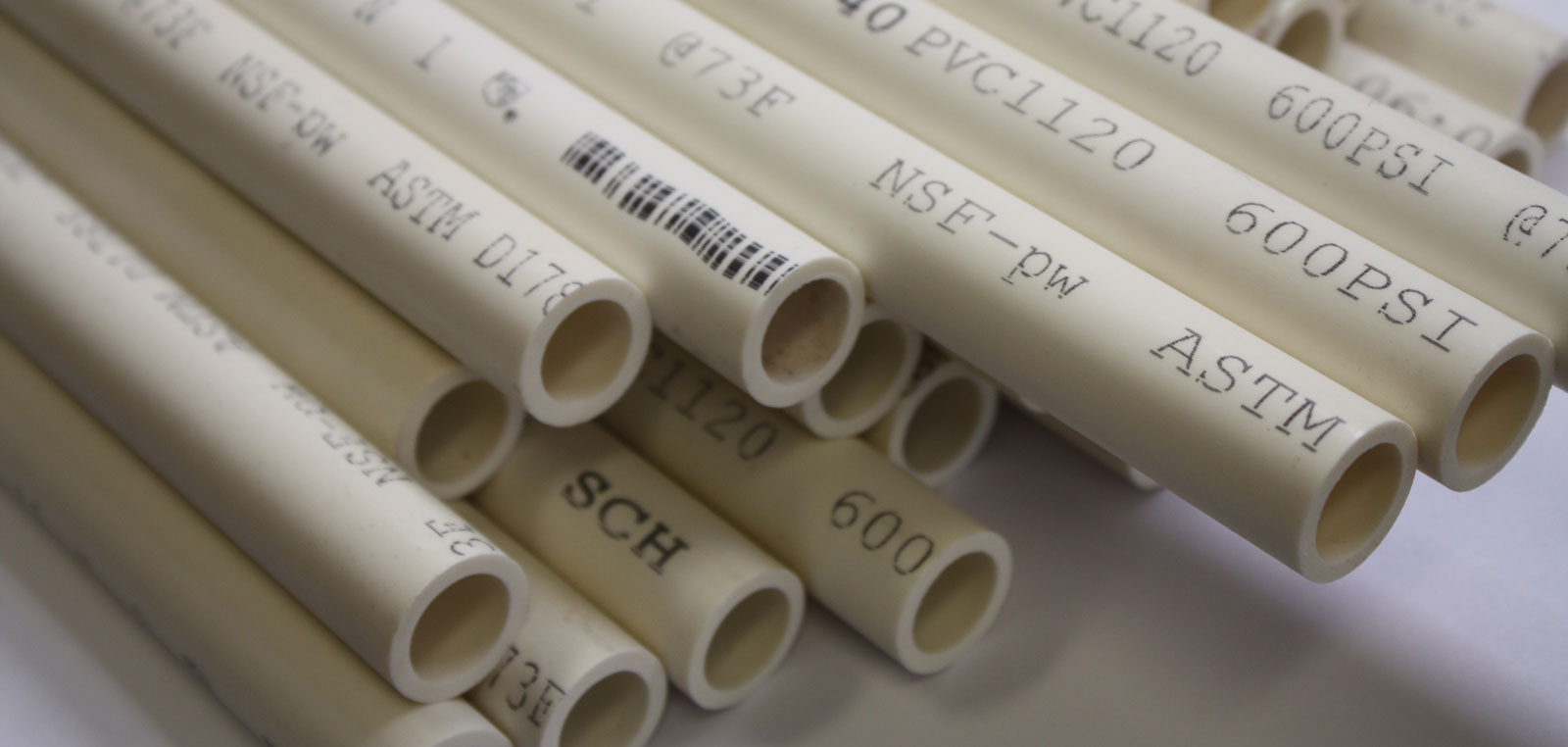 You are here
Irrigation P.I.P.
Application:
JM Eagle's Irrigation PIP pipes can be used for:
Underground pipe mains and laterals for permanent, solid-set sprinkler irrigation systems using hand move, drag line or fixed sprinkler laterals; and mechanical move systems such as center-pivot, self-propelled sprinkler units, "big gun" sprinklers or tower-mounted sprinkler booms. Underground pipe mains for flood, furrow or drip irrigation systems. Underground tail water return (pump back) lines for recovery of water runoff from flood or furrow irrigation systems.
Benefits:
Due to its long laying lengths of 20 feet, Irrigation PIP PVC water pipe reduces the cost of multiple joints and allows for more ground to be covered during installation.
Irrigation PIP pipe:
Maintains performance against tuberculation, corrosion and external galvanic soil conditions without lining wrapping, coating or cathodic protection.
Keeps its smooth interior over long years of service with virtually no loss in carrying capacity, allowing for savings in pumping costs, as well as savings on the size of the pipe required.
Can be field-cut with a power saw or ordinary handsaw without the use of expensive or complicated machinery.
Descriptions:
PVC P.I.P. Irrigation Pipe
Dr 64/DR 51/DR 41/DR 35/DR 32.5
Pressure Rated 63, 80, 100, 118 and 125 psi
RIng-Tite Joints 6" - 27"
For Use In Irrigation, Rural Water Systems
and Other Services.
JM Eagle's (JM Eagle) Irrigation pipe is made in compliance with industry accepted P.I.P. (irrigation) pipe standards. Pipe 6" through 15" in diameter are produced in accordance with the Soil Conservation Service specification SCS 430-DD and sizes 18" to 27" dimensionally comply with Annex A1 of ASTM D 2241. Pipes are available in DR 64 (63 psi), DR 51 (80 psi), DR 41 (100 psi), DR 35 (118 psi) and DR 32.5 (125 psi). PVC compounds used in the extrusion of this pipe meet or exceed the requirements of ASTM D1784 cell class 12454. Joint design is tested to the requirements of ASTM D 3139 with rubber gaskets that conform to ASTM F477.