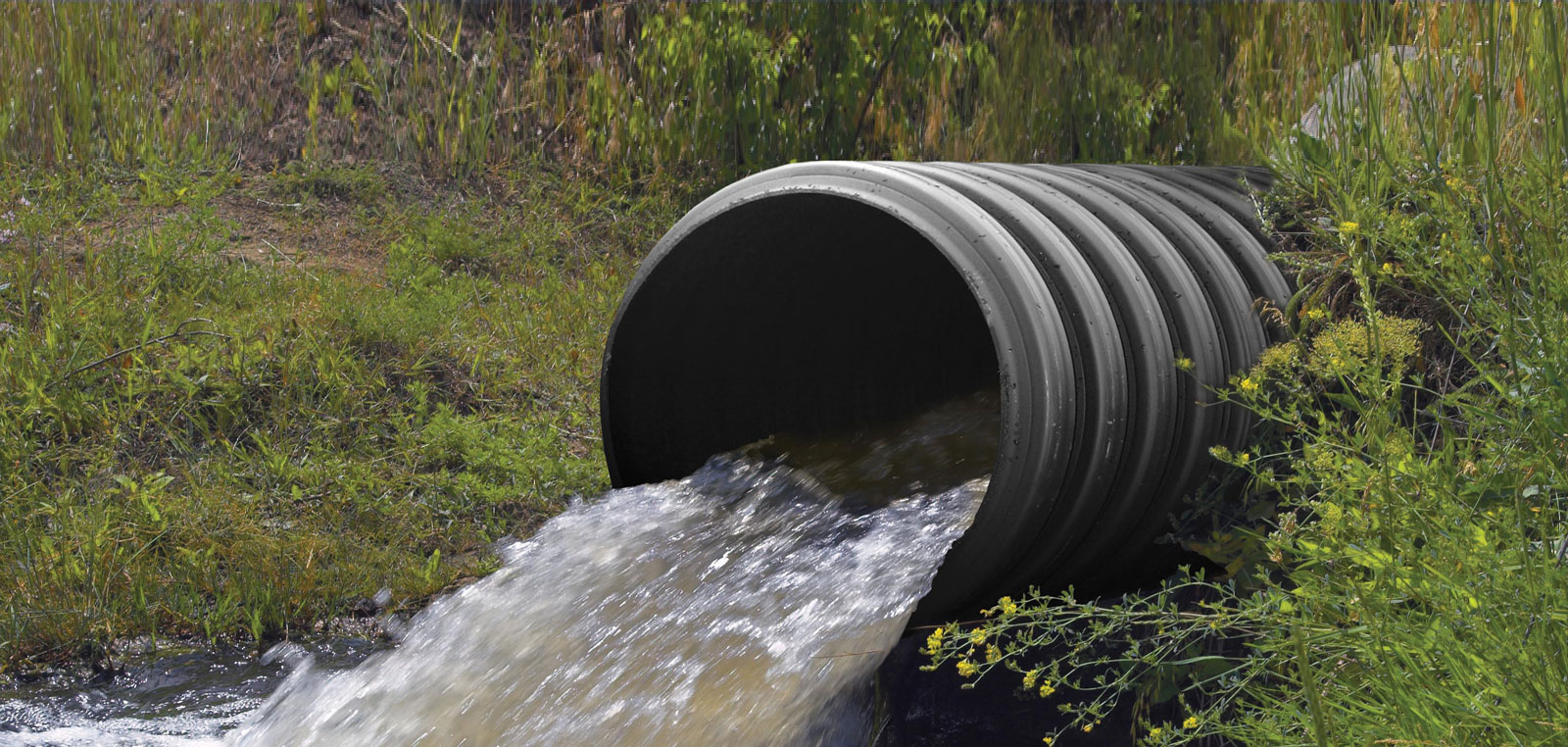 You are here
Eagle Corr PE (Dual Wall)
Application:
JM Eagle's Eagle Corr PE Dual Wall pipe is suitable for use in gravity flow drainage in DOT/capitol improvement, residential, commercial, recreational, agricultural and irrigation applications.
Benefits:
JM Eagle's Eagle Corr PE Dual Wall is better engineered for a more durable joint and long-lasting performance. Eagle Corr PE Dual Wall:
Is made from HDPE, one of the most chemically inert plastics, and is extremely resistant to corrosion, as well as abrasion, gouging and scratching.
Features dual crown corrugation for greater pipe stiffness values
Is expected to significantly exceed 100 years of design service life.
Features an integral bell and single-gasket spigot for a superior watertight connection.
Saves money on installation costs due to its 20-foot lengths and light weight for easier handling and transport.
Descriptions:
Eagle Corr PE pipe is available in 4-inch to 60-inch diameters and is suitable for use in gravity flow drainage applications. It features a corrugated exterior for structural strength and smooth interior for maximum hydraulic efficiency. Its superior strength-to-weight ratio and flexible conduit design mean it will support H-25 live loads with a minimum cover of 1 foot, while allowing for cover heights in excess of 100 feet.
It is typically used for:
DOT/capital improvement
Residential
Commercial
Recreational
Agricultural
Irrigation
Eagle Corr PE (Dual Wall) pipe is available with a full line of standard and custom fittings in either a soil-tight or watertight (10.8 psi) joint connection.
Eagle Corr PE (Dual Wall) is manufactured and tested in accordance with AASHTO M252 Type S, AASHTO M294 Type S, ASTM F2306 and ASTM F2648.
TAKING DRAINAGE BY STORM
BETTER ENGINEERED WITH THE LATEST INNOVATIONS FOR LONG-TERM DEPENDABILITY
Eagle Corr PE vs. Competing Corrugated Products
Watertight configuration
Single gasket technology
More durable joint
Lubricant-free gasket available
Eagle Corr PE vs. Reinforced Concrete Pipe
Cost savings in materials and installation
60% fewer joints
Watertight joints standard
Easier and safer to handle
More resistant to abrasion and corrosion