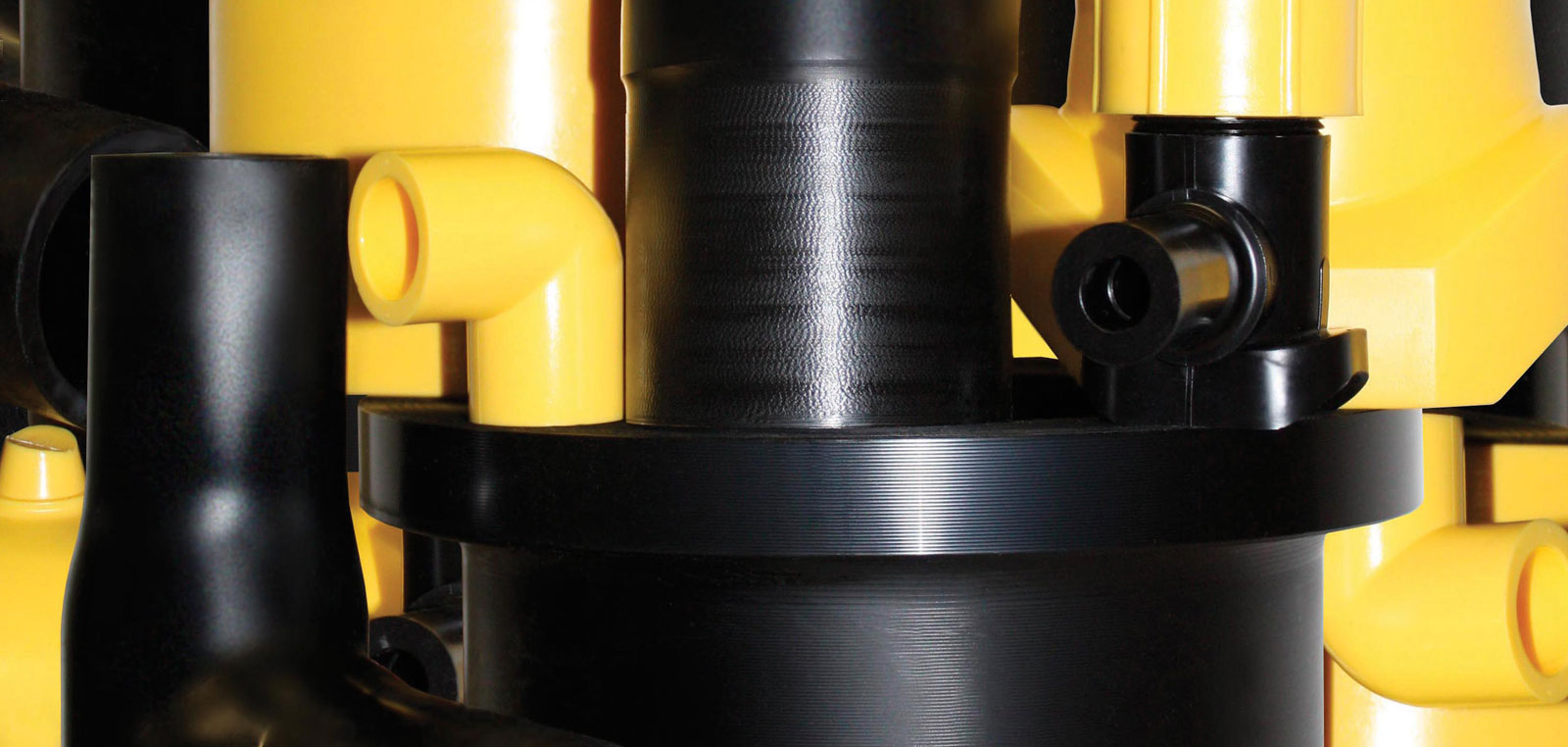 You are here
HDPE Fittings (MDPE & MetFIT)
Application:
JM Eagle's high-and medium-density PE, as well as Metfit, fittings are suitable for use with JM Eagle PE products in water, oil and gas, and industrial applications.
Benefits:
JM Eagle PE Fittings provide long-lasting connections that complete virtually any PE project. JM Eagle PE Fittings:
Are lightweight and flexible for easier and more cost-effective installation.
Offer superior strength and resistance to "slow crack growth."
Resist weather, abrasion, UV degradation, aggressive soils and corrosion.
Descriptions:
MDPE and HDPE fittings meet ASTM D2513, D2683 and D3261; MetFIT fittings meet ASTM D2513 and F1924.
JM Eagle manufacturers HDPE fittings for more than 20 products, totaling more than 2,500 skus. The line includes MDPE socket butt, tapping tees, saddles, sleeves and spigots for gas distribution applications, as well as HDPE geothermal, sock­et, butt, tapping tees, saddles, flanges and reducing tees for water, oil and gas, and industrial applications. Metfit Fittings, made by JM Eagle subsidiary US Poly, are specifically de­signed for gas applications and come with a full line of tools. JM Eagle also makes a full line of soil-tight and watertight fittings for Eagle Corr PE for 4- to 60-inch diameter pipe, including tees, bends, wyes, reduc­ers, couplers, end caps and flared-end sections. Custom fittings are avail­able upon request.